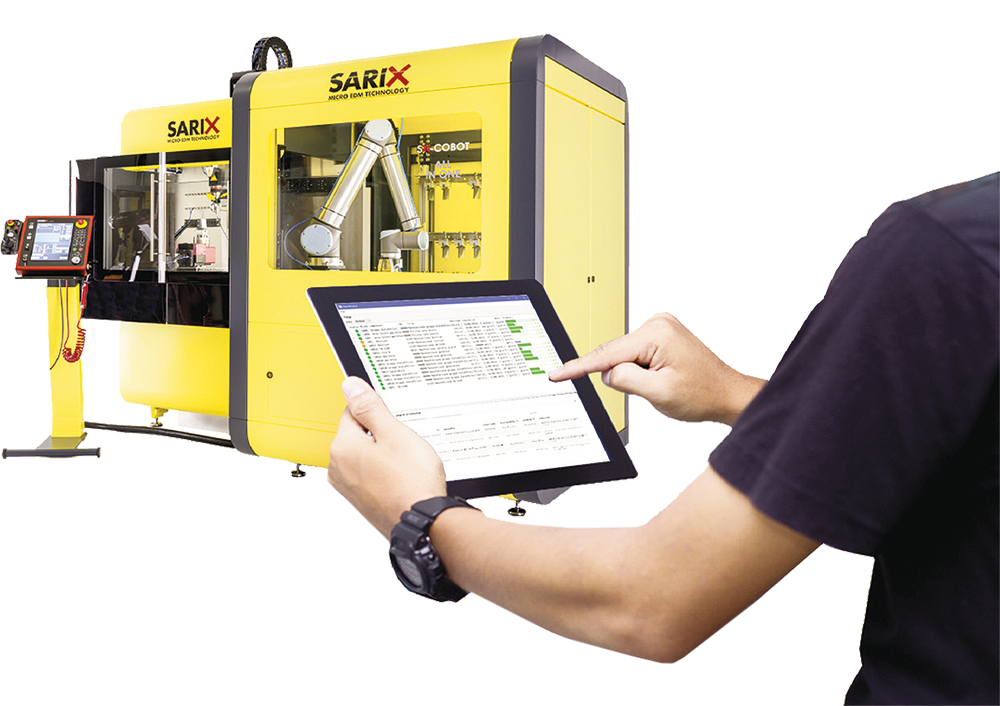 ENTER INTO THE SARIX SMART CONNECTED INTERACTIVE INDUSTRY 4.0
The SARIX machines are ready for Industry 4.0. They improve efficiency of large structured companies and small workshops enabling them to reap the benefits of digitization.
SARIX DIGITAL SERVICES, SX-SDS, offers on-board customized instructions for preventive and prescriptive maintenance. It guides operators and maintenance technicians to keep the machine running optimally and reduce operating costs.
SARIX Industry 4.0 implements the OPC-UA protocol to connect with a Manufacturing Execution System (MES). This integration allows real-time monitoring and data driven decisions, optimizes production processes and ensures maximum efficiency and productivity.
SX-SH-WIRE Post-processor to program wire cutting starting holes directly from the wire cutting CAM (available for selected CAM).