High precision cylindrical holes with taper and inverse taper profile
With an increasing trend toward miniaturization, SARIX, based on its strong experience on the Micro EDM Drilling Technologies has developed the enhanced and dedicated the high-end productive solution for the mass production. 
Machining quality of spray nozzles which are directly affecting the injection performance and combustion efficiency of diesel engines need perfect control of the taper of the hole as per inverse taper hole. This advance and performing technology have opens up the manufacturing of powertrain automotive devices for the diesel and gasoline injection according constant less emission and fuel economy regulations. The key technologies are on the electrode feed performing, perfect electrode rotating clamping, multi-function tilting mechanisms tips and on the Micro EDM process controls.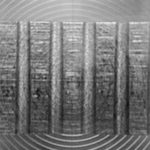 Step straight and taper holes
The integrated SARIX μ-EDM technology allows machining with high quality and efficiency meeting the needs of mass production possibilities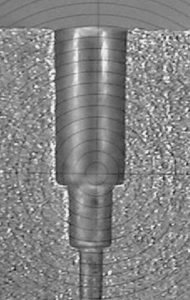 High precision electrode clamping collet with guiding tip precisely designed to feeds smallest electrode down to 30 micron.
Hole Ø range from 50 µm to 1.0 mm
Tapered hole with inverse taper up to 10-20 µm
Hole depth diameter/depth ratio up to 10-12 times
Oval, Square and rectangle shape form holes
High surface finishing down to Ra 0.05 µm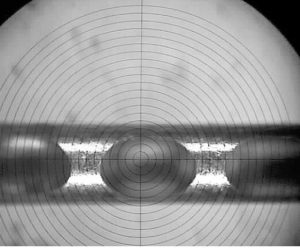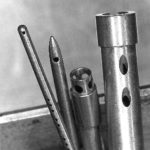 We meet your most demanding micro drilling challenges!
Contact us for a free sample test!